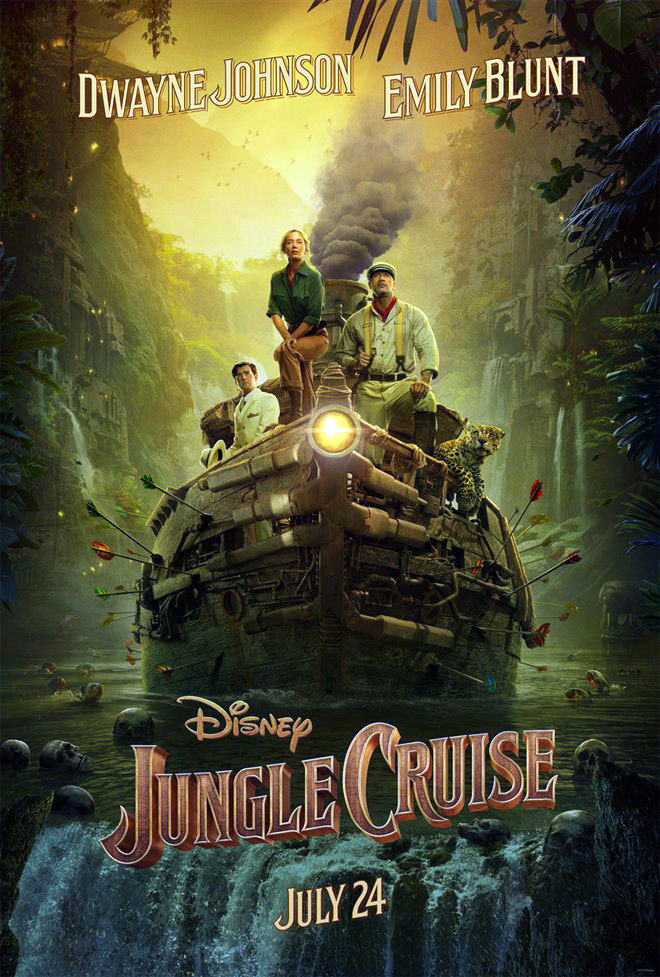 After being delayed by a year due to the COVID-19 pandemic, Disney's latest adaptation of one of their theme park rides has finally arrived. Jungle Cruise, starring Dwayne Johnson and Emily Blunt, got off to a solid $34.2million over the weekend, representing the sixth largest three-day opening since theaters have reopened.
Debuting at number two and barely edging Universal's Old was A24's highly anticipated The Green Knight. The fantasy adventure film from director David Lowery had been the subject of solid online buzz ever since its trailer debuted in February 2020. However, in spite of that the film finished with an opening of $6.78 million thanks to a more modest location count and showtimes.
Dropping to third place was last week's top film, Old. In spite of a mixed critical response, the latest M. Night Shyamalan flick saw a reasonable 60 percent drop this past weekend to finish with a $6.76 million gross. The film has now grossed over $30 million in 10 days of release.
Falling to fourth was Marvel's Black Widow. Scarlett Johansson's solo outing saw another steep 49 percent drop this past weekend for a $6.1 million gross after losing an additional 890 locations. The film's day-and-date release on Disney+ led to Johansson's move to sue Disney for their handling of the film's release.
Rounding out the top five was the new film Stillwater. Starring Matt Damon as an American man who travels to France to help his daughter, who is in prison for murder, the drama took the fifth spot. ~Paolo Maquiraya