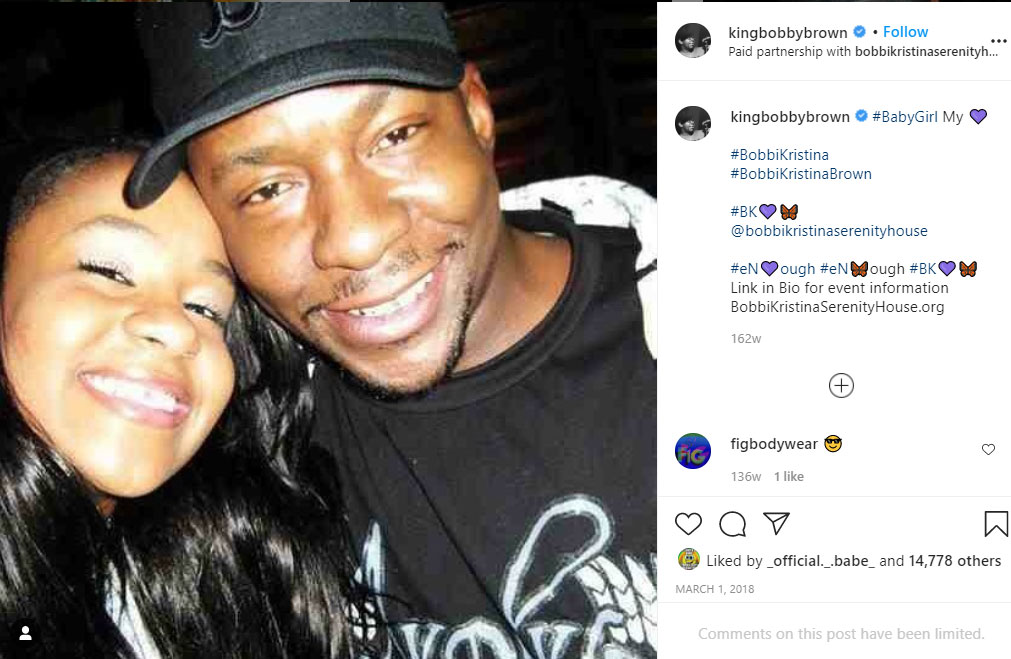 Whitney Houston was found dead in a hotel bathtub in 2012 at the age of 48. Her daughter, Bobbi Kristina Brown, was found face-down in a bathtub just three years later and died at the age of 22. Now, Whitney's ex-husband, Bobby Brown, is saying it's just too big a coincidence and the fact that the same person was present at each of the deaths, points to the fact that both women were victims of foul play.
During a video interview on Facebook Watch's Red Table Talk, he said Nick Gordon, the young man who Whitney took in at age 12 and raised, then later became engaged to her daughter Bobbi Kristina, was present at both deaths. "He was the only one there with both situations with my ex-wife and my daughter, and they both died the same way."
He believes Gordon, who was found liable for Bobbi Kristina's wrongful death in September 2016, provided both women with drugs. Autopsies showed that Whitney had cocaine in her blood, while her daughter had benzodiazepines and other substances in her system before dying in a hospice following a coma.
When Bobbi Kristina died, her conservator, Bedelia Hargrove, filed a $10 million wrongful death civil suit against Gordon. The suit alleged that he had not only physically abused the young woman, but stole thousands of dollars from her while she was in a coma. The suit also alleged that he "gave Bobbi Kristina a toxic cocktail rendering her unconscious and then put her face down in a tub of cold water causing her to suffer brain damage."
Brown added, "She unfortunately was stuck in a relationship, an abusive relationship, with a boy that basically controlled her to the point where her life was taken."
Just days before before being found unconscious in a bathtub in her home, Bobbi Kristina's tooth had been knocked out and her face beaten bloody by Gordon, according to documents filed in wrongful death civil suit. The filing also claimed the young woman had set up an appointment to tell someone that Gordon "was not the man she thought she was," but she never made it to the meeting.
On the day she was found in the bathtub, Gordon accused Brown of cheating, calling her a "whore" and a "b***h," according to a witness who was in the home at the time. "The argument lasted for about thirty minutes and then everything abruptly became quiet," according to court documents.
"Gordon then came out of the master bedroom wearing a different set of clothing than he was wearing prior to his argument with ," the filing claims. "Afterward he got in bed, and laid his head on female guest's ankle and stated, 'Now I want a pretty little white girl like you.'"
According to the suit, another person found Bobbi Kristina in the tub about 15 minutes later. "Bobbi Kristina was unresponsive, unconscious, her mouth was swollen, and another tooth was hanging loosely from her mouth." A dust pan was in the bottom of the bathtub, the filing also noted.
Bobby Brown wanted to talk to Gordon about his involvement in the deaths of his ex-wife and daughter, but the young man died December 31, 2020 of a heroin overdose at the age of 30 before Brown was able to meet with him. ~Alexandra Heilbron