Episode 5 – Truth

Warning – spoilers ahead.

In the penultimate episode of The Falcon and The Winter Soldier, John Walker (Wyatt Russell) is still reeling over his decision to murder the Flag Smasher who he believes killed Lemar. Later, Sam (Anthony Mackie) and Bucky (Sebastian Stan) approach him and ask him to hand the shield over. The trio get into an intense action-packed fight.

John is no longer allowed to act as a representative of his country, is stripped of his Captain America title and discharged from the Army. Later, as John is horrified at this decision, he is approached by Contessa Valentina Allegra de Fontaine (Julia Louis-Dreyfus), who tells him he did the right thing and instructs him to pick up the phone when she calls him in time of need.

With the Captain America shield in hand, Sam goes to see Isaiah Bradley (Carl Lumbly) and learns the details of what happened to him. Isaiah says: "They erased my history… but they've been doing that for 500 years." He then concludes: "They will never let a Black man be Captain America. And if they did, no self-respecting Black man would ever want to be."

This gives Sam a lot to think about and he goes back home to Louisiana and spends time with his sister and his nephews. Bucky joins them and they have an honest and open conversation about Captain America's legacy. Elsewhere, the Flag Smashers are enraged at the death of one of their own and make their next move.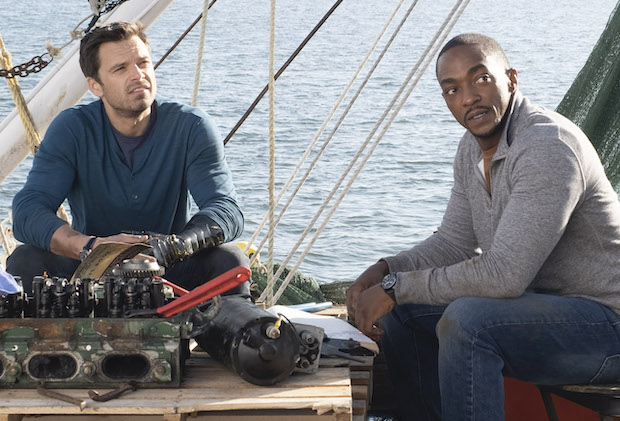 The Verdict
This was a heavy episode, but one that needed to reveal much-needed "truths." The exploration of race and the history of Captain America is a conversation that gave Sam and the audience much to think about.
Also, the conversation between Sam and Bucky in his hometown is one of the most endearing moments between them. They actually talk about their journeys and confront each other.
When Bucky apologizes to Sam, it really gives the audience a chance to think about the shield and its legacy. "When Steve told me what he was planning, neither of us could have understood what it'd feel like for a Black man to be handed the shield." These are conversations that haven't really been explored in the MCU before, and I think it's really an important and much-needed moment. It's a timely and relevant topic that is handled quite well on the show.
With all the banter and chemistry we have seen between Sam and Bucky in previous episodes, it was this episode that truly showed why they make a great team. Now with all the pieces set, I can't wait to watch Sam put on his Captain America suit and fight the Flag Smashers.
The Falcon and the Winter Soldier is streaming on Disney+. New episodes are released weekly. ~Marriska Fernandes