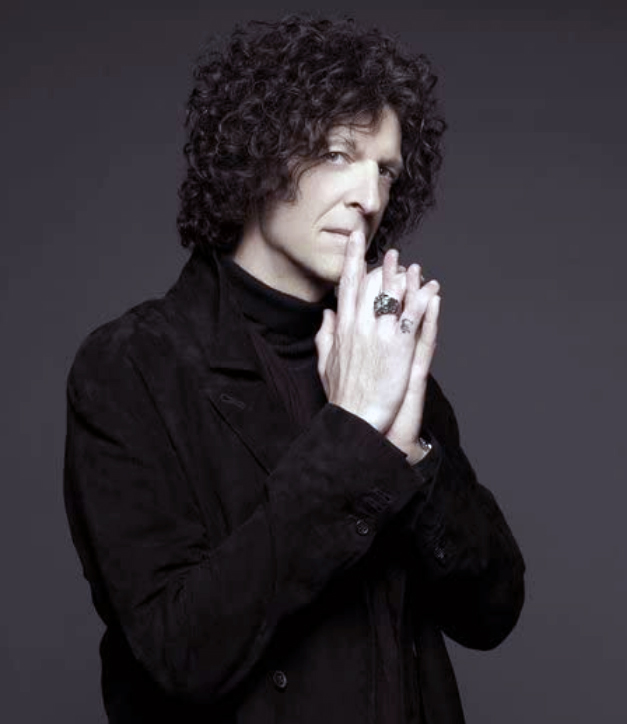 Talk show host Howard Stern has had it with people who refuse to get vaccinations and who are instead taking anti-parasite medications that have nothing to do with treating a viral infection.
He referred specifically to UFC color commentator and podcast host Joe Rogan, who claims he had COVID-19 and cured it with random medications -- but mainly ivermectin. Ivermectin is a paste that's given to horses in order to combat internal parasites. Because it's used to combat worms, not viral infections, the FDA has not authorized or approved ivermectin for use in preventing or treating COVID-19 in humans or animals. In fact, according to the FDA website, they have "received multiple reports of patients who have required medical attention, including hospitalization, after self-medicating with ivermectin intended for livestock."
Howard Stern said on Monday's SiriusXM broadcast, "I heard Joe Rogan saying, 'What are you busting my balls for? I took horse dewormer and a doctor gave it to me.' Well, a doctor would also give you a vaccine, so why take horse-dewormer? Make it all mandatory. Can you imagine in this country if like when Polio was out, we had these idiots who would not take the Polio vaccine?"
He added, "We have no time for idiots in this country anymore. We don't want you... stay home, die there with your COVID. Don't take the cure, but don't clog up our hospitals with your COVID when you finally get it. Stay home, don't bother with science, it's too late."
Five radio talk show hosts who had urged listeners not to get the COVID-19 vaccine have died in the past six weeks after contracting the coronavirus.
The most recent was Bob Enyart, 62, a Denver radio host and pastor who died earlier this week after he and his wife were hospitalized with severe cases of COVID-19.
Marc Bernier, 65, was a Florida talk show host who called himself "Mr. Anti-Vax." In his final tweet in July, Bernier, who died August 27, 2021, compared the U.S. government to Nazis because it was recommending that all people get vaccinated.
On August 11, Tod Tucker, a pro-Trump radio programmer, died "following the onset of viral pneumonia as the result of COVID-19," according to his employer. Tucker had written on Facebook in March: "Please stop bragging that you got your COVID vaccine. What do you want us to say? 'Congratulations lab rat?!'"
Jimmy DeYoung, 81, was a Chattanooga-based host who published an interview promoting conspiracy theories that the Pfizer vaccine would make women sterile and said that world governments were using the vaccine to control people. He was hospitalized with COVID-19 on August 8 and died August 15, 2021.
On August 4, Newsmax fill-in host Dick Farrel died of "severe damage" from COVID-19. He previously referred to the pandemic as a "SCAMDEMIC" and wrote in a July 3 Facebook post: "Why take a vax promoted by people who lied all along about masks, where the virus came from and the death toll?" Just before he died, one of his close friends, Amy Falardeau, claimed he encouraged her to get the shot, saying COVID-19 "is no joke and then he said: 'I wish I had gotten !'"
Phil Valentine, 61, was a Nashville talk show host who recorded a parody song, "Vaxman," that mocked the vaccine. Last December he claimed on air that he believed his personal odds of dying from COVID-19 were "probably way less than one percent." He died August 21, 2021 after spending one month in the hospital fighting for his life. His family released a statement asking people to: "PLEASE GO GET VACCINATED!" ~Alexandra Heilbron